After the last week you'd have thought that John Howard was the most hated figure associated with cricket. This was after the supposed formality of his appointment as Australia and New Zealand's choice as rotating President of the ICC was scuppered by the Asian countries, South Africa and West Indies all blocking the move. The ICC had done what Australian voters had failed to do four times when Howard was running as Prime Minister.
However, it would seem that another Australian is arguably even more unpopular than the famously 'cricket tragic' Howard. Even his own country's supporters don't seem to be too keen on what is a potent cocktail of hate encompassing arrogance, tantrums, childish sulks, tears and a selfish streak (listen to any interview and it is all about him) that makes Kevin Pietersen and Jacques Kallis look like the ultimate team players. Despite having a stellar year in all formats of the game, this cricketer if anything seems to have got more unpopular even amongst the banks of green and gold acolytes.
Step forward Shane Watson.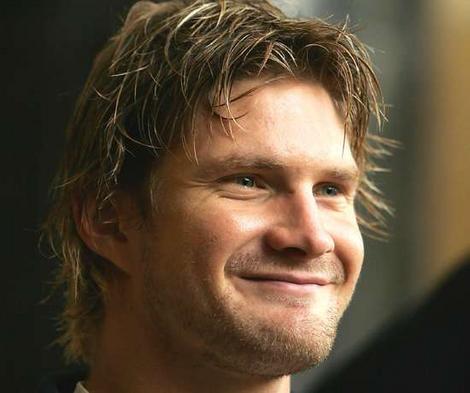 And judging by this picture you can add gormless to his list of 'attributes'. Other than Ricky Ponting and Shane Warne, does anyone actually like him? Even his Mum and Dad didn't look that happy when Watson's comical quest for a test hundred was finally conquered in the Boxing Day test last year against Pakistan (and even that required him to be dropped on 99). 
Australian cricket fans, please let us know at the Reverse Sweep why you don't like Watson and we'll publish a montage of the best reasons (minus any defamatory or gross ones of course!).